STAY CONNECTED...
RIGHT NOW
To know the most beautiful girls
A
B
C
D
E
F
G
H
I
J
K
L
M
N
O
P
Q
R
S
T
U
V
W
X
Y
Z

Featured Latina
Total Votes = 2615 | Last Month = 0 | Current Month 0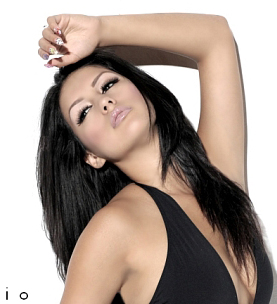 Orange County Girl Crystal Mendez is a real go getter, Hustler if you will. She knows what she wants and never second guesses herself. Mother of one beautiful baby boy and maintains that slim figure of hers. LOVES the beach and sports TEXAS FOOTBALL is where her heart is and her passion is BASKETBALL. Very family oriented......cant live with out them. Her modeling started when she turned fifteen and an inspiration for her was Cindy Crawford. To keep this brief shes humble, tactful, adventurous and isn't afraid to try anything new. ......talk about loving life !!